Minibook
Opportunities for Blockchain Technology in Capital Markets
Learn from early adopters, get strategic insights, and explore in-production use cases.
Discover how blockchain technology is transforming capital markets and understand where your organisation fits in.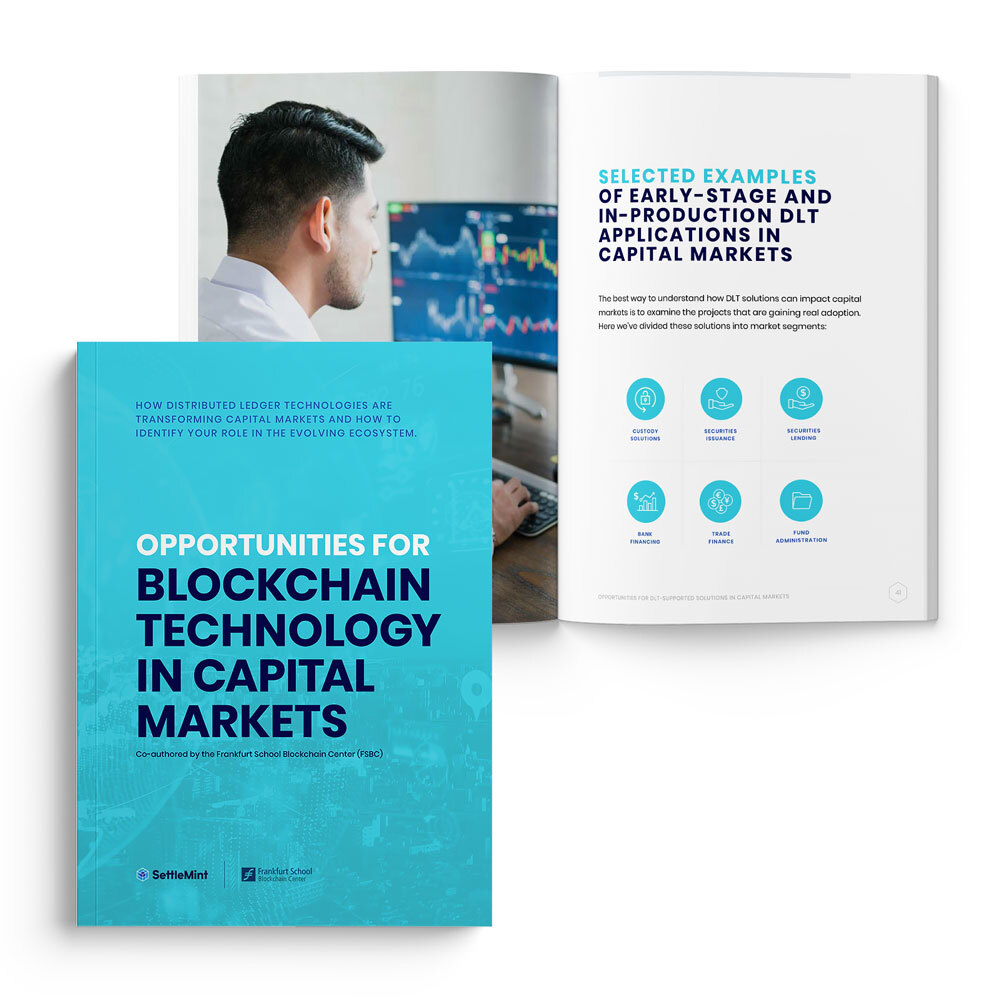 Grasp the potential benefits
Blockchain solutions can affect:
How asset ownership is recorded
How trust between parties is established
How transactions are executed
This brings benefits including reduced counterparty risk, lower operational costs, improved balance sheet management, and more. Understand how the technology works from a first principles perspective, and get an overview of possibilities.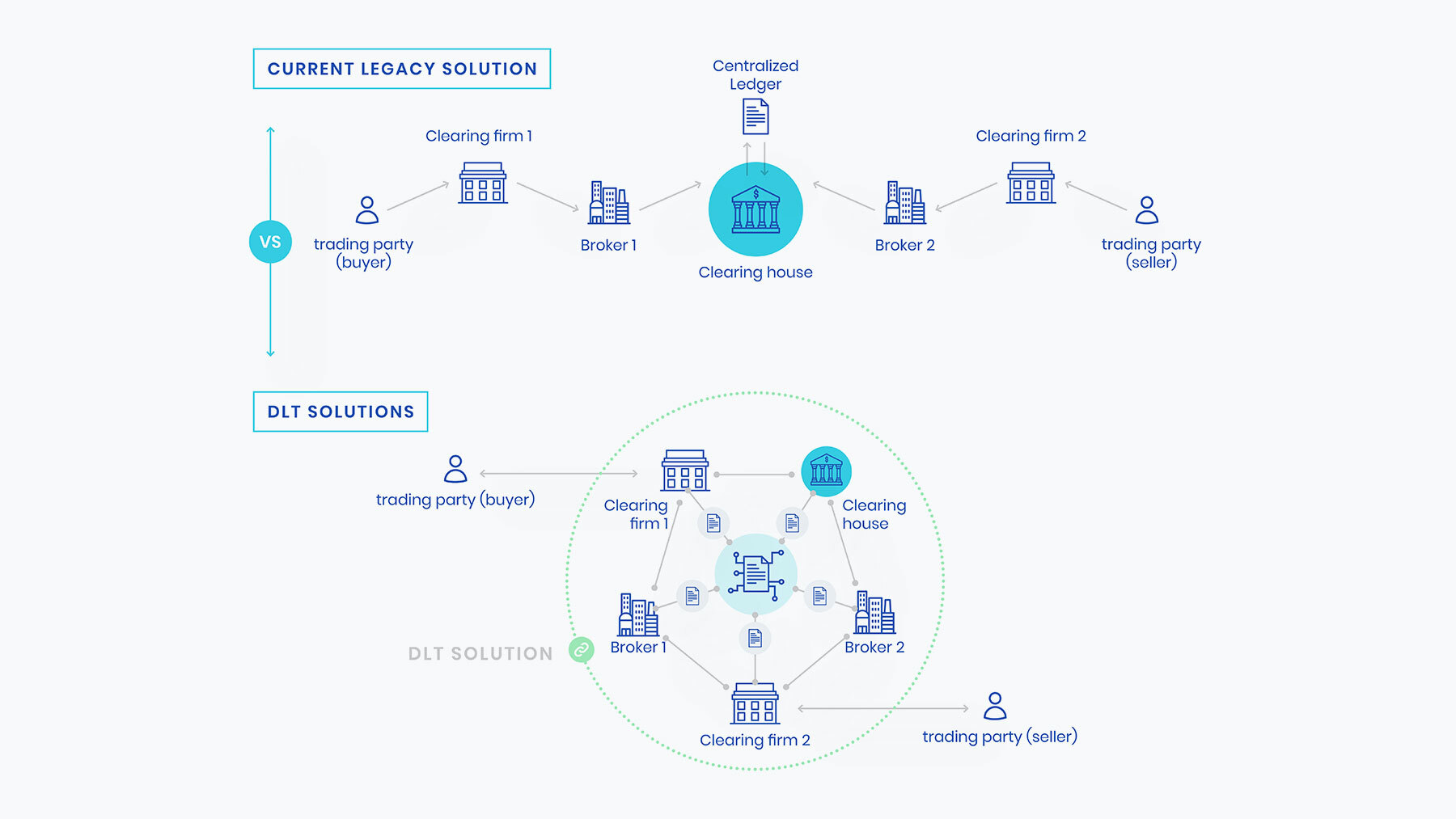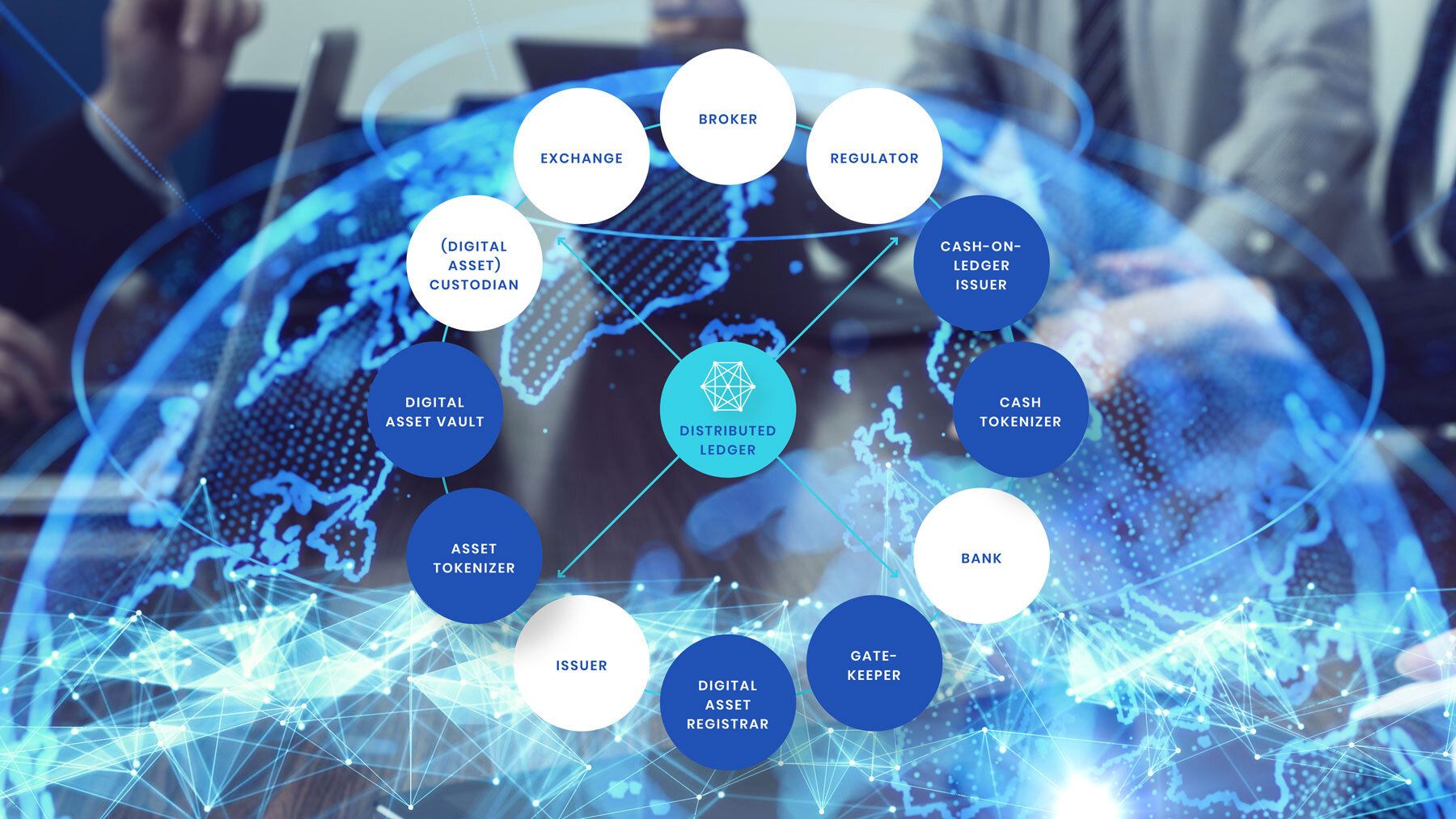 Identify your role in the emerging blockchain-supported capital markets landscape
The shift to a blockchain-based capital market necessitates the emergence of new roles including digital asset vaults, asset tokenizers, cash-on-ledger issuers, and more. Get a complete breakdown of the emerging roles and understand where your organisation fits in.
See how crypto-native DeFi provides a window into the future
Get an overview of the Decentralized Finance projects that are making waves. These present an important model for the direction traditional markets are likely to take in the coming years as regulation catches up with the capabilities of the technology and as the technology itself is refined through "in-the-wild" usage.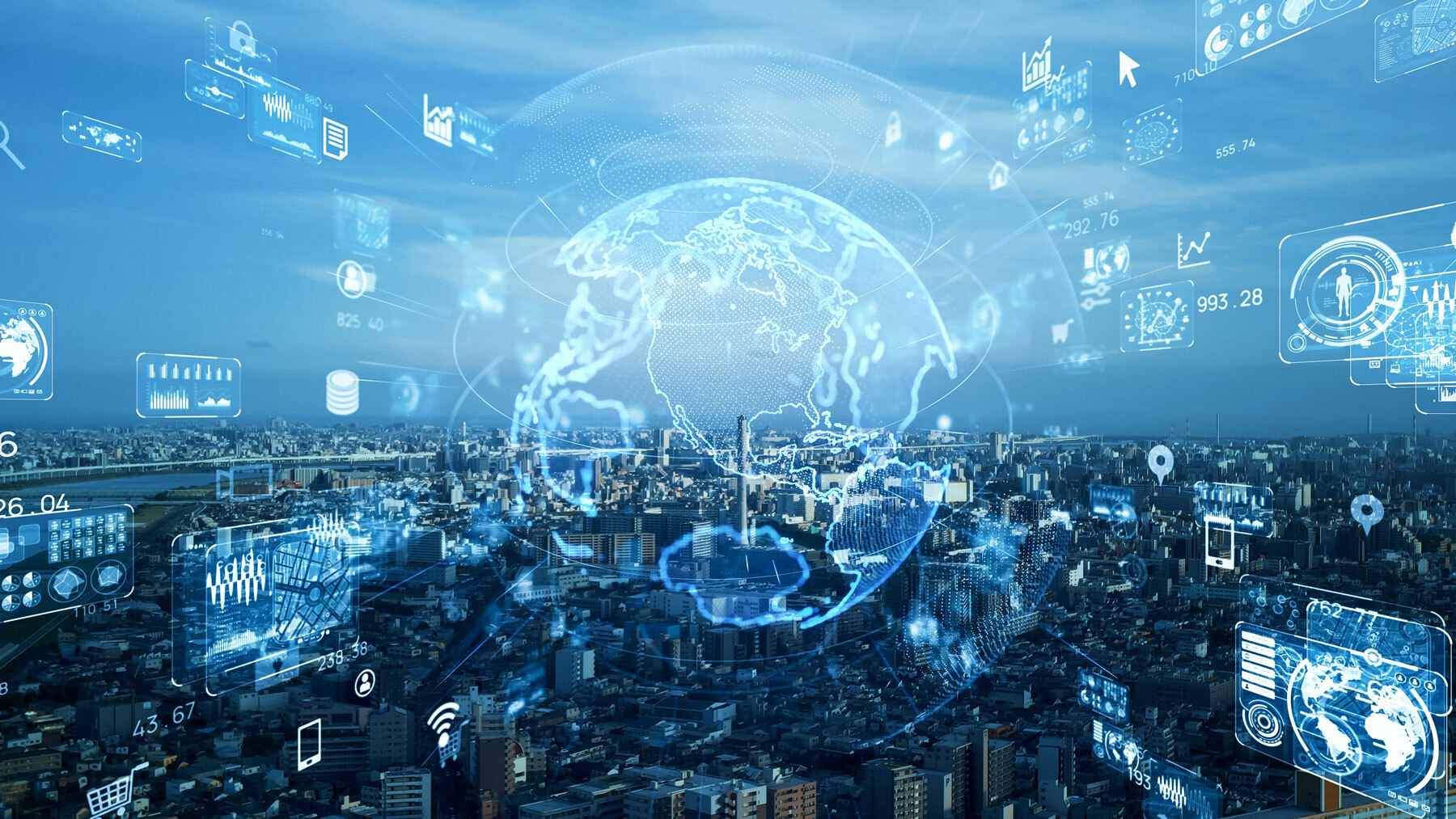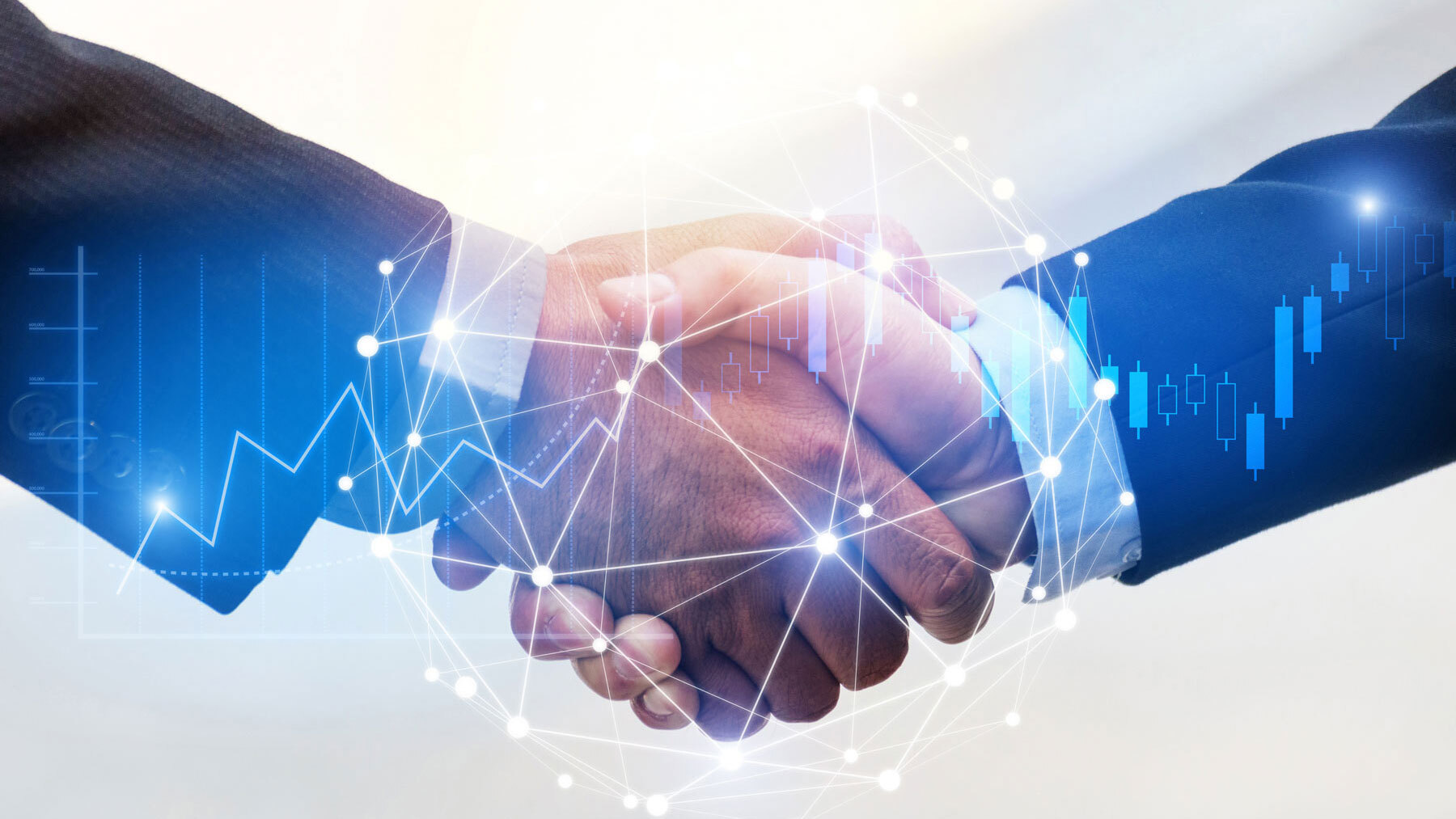 Track the current progress of blockchain in capital markets
From custody solutions to securities lending and fund administration, get a rundown of the in-production blockchain-based solutions that are gaining traction in traditional capital markets. Understand where incumbents are investing and how new entrants are challenging the status quo.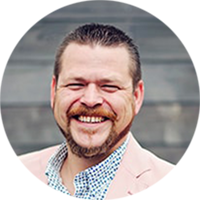 " The potential of blockchain to support and enhance capital markets is growing clearer by the day, so it's no surprise that forward-thinking organisations are looking for ways to leverage the technology - or find themselves left behind. The goal of this minibook is to help organisations understand the potential and identify their role. This can inform strategic planning towards introducing new value-adding products and growing market share." - Matthew Van Niekerk - Founder & CEO SettleMint
Happy to share ideas for your use case in capital markets
Drop a message to matthew@settlemint.com or book a time slot for a chat here.