Who should enter?
Banks and financial institutions that are already using blockchain but are struggling with the complexity. This Proof-of-Value is specifically designed to help these organizations cross the complexity chasm and seize the opportunities that blockchain brings.
Why enter?
SettleMint has a track record of enabling global banks and financial institutions, such as Standard Chartered and KBC Bank, to transform existing use cases into enterprise-grade blockchain applications in full production within weeks, not months.
How to enter?
Provide some details about your organization and your use case in the form below, and you'll receive a notification of your entry. If you want to read about the terms and conditions of the contest or the reasons for entering, scroll down to find out more.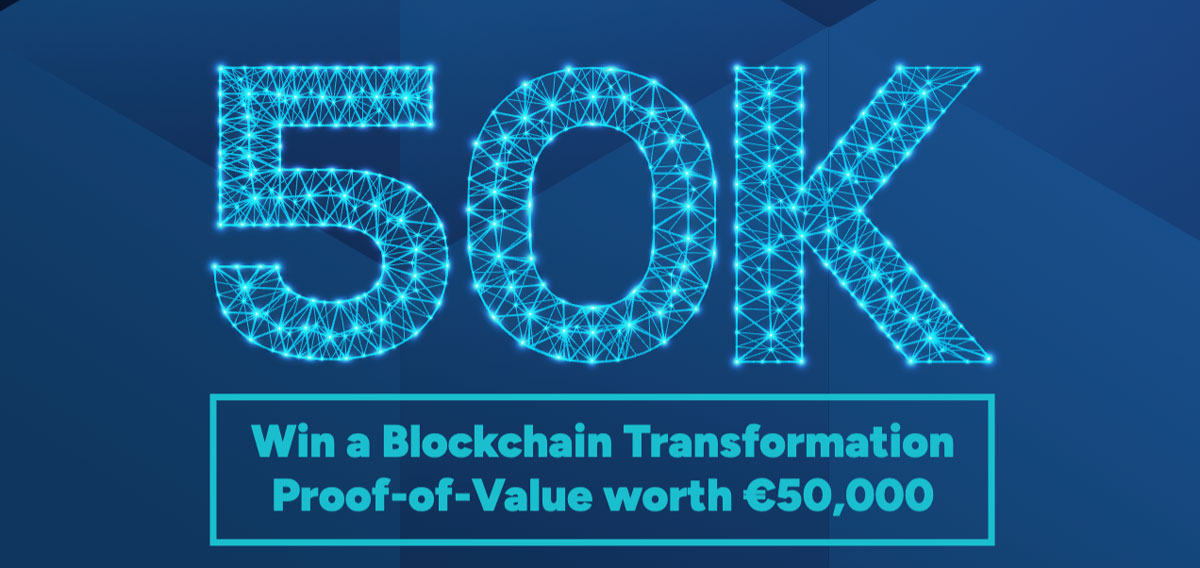 Contest entries are now closed
You can still claim €250 of free credits to start test driving the SettleMint Blockchain Transformation platform right now.
What's included in the Proof-of-Value?
Full access to SettleMint's Blockchain Transformation Platform
€50,000 in SettleMint platform credits
Comprehensive support in getting set up
Value Discovery sessions with your business and IT teams
End-to-end migration from your existing blockchain solution
When does the contest take place?
The contest opens on Monday 18th September at Sibos

It ends on Friday 29th September, the week after Sibos

The winner will be announced on Friday 6th October
The significant pain points these organizations experience can be identified by asking:
Is your current solution enabling your blockchain applications to scale?
Can you move easily between managed cloud and on-prem hosting?
Have you spent a lot upfront but not achieved a return on investment?
Have you worked for months without getting into full production?


If this sounds familiar, the Proof-of-Value is perfect for you, as it provides the following benefits:
Scalability to increase your applications and users seamlessly
Flexible hosting to move between managed cloud and on-prem
Clear ROI from Value Sessions that align business & IT teams
Time-saving from launching applications in weeks, not months
The Blockchain Transformation Solution
SettleMint can help you achieve successful Blockchain Transformation in your organization by connecting the dots between your people, processes and technology.
We introduce the technology to easily and rapidly build and integrate blockchain applications.
We equip your IT and business teams with the necessary skills, knowledge and methodologies.
We provide ongoing support and guidance throughout the entire process.
There will be $3.1 trillion of new business value created by blockchain by 2030, yet 85% of blockchain projects get stuck and fail to cross the blockchain complexity chasm. Blockchain Transformation in banking and finance will only occur if organizations can move their use cases, Proof-of-Concepts or Minimum-Viable-Products into full production, which is exactly what this contest is designed to help them do