How to build an NFT Campaign: NFT Kickstart sheet
Download your kickstart sheet and learn how you can launch your own NFT collections, for your customers, in a snap!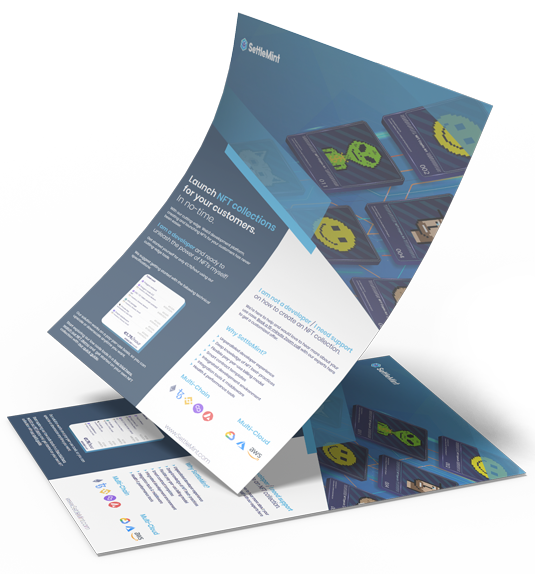 We've got your back throughout the entire NFT journey. Quickly and easily mint NFTs, launch and link them to any NFT store.
Download now your kickstart sheet by filling the form, and learn more about launching your NFT project with SettleMint.
Harness the power of NFTs in just a few clicks!
Using our most advanced web3 platform will give you the opportunity to focus on your core competencies, by allowing us to accelerate the technical part of your NFT project by 10X.
With SettleMint, you will be able to:
Assemble NFT artwork with metadata generation
Deploy preconfigured smart contracts quickly & easily
Link the NFTs to the wallet of whitelisted users to mint their presale NFTs
Open the presale for whitelisted addresses only
List the NFT collection on any NFT marketplace (e.g. OpenSea, SuperRare…)
Run the most gas-efficient whitelist sale on the market